What is Mamajuana?
Mamajuana (or "mama juana") is the native spiced rum of the Dominican Republic. The legendary drink dates back hundreds of years with rich history, and has become a token of Dominican pride and culture.
Mamajuana origin
Mamajuana comes from the Dominican Republic and is said to be of the first distilled sprits in the Americas. The elixir's first use traces back nearly 500 years to the native Taino people. The local shamans who invented the mamajuana drink are said to have mixed it with herbal tea. Since then, Dominicans have passed down versions of the recipe for generations for its unique taste and rumored mamajuana benefits.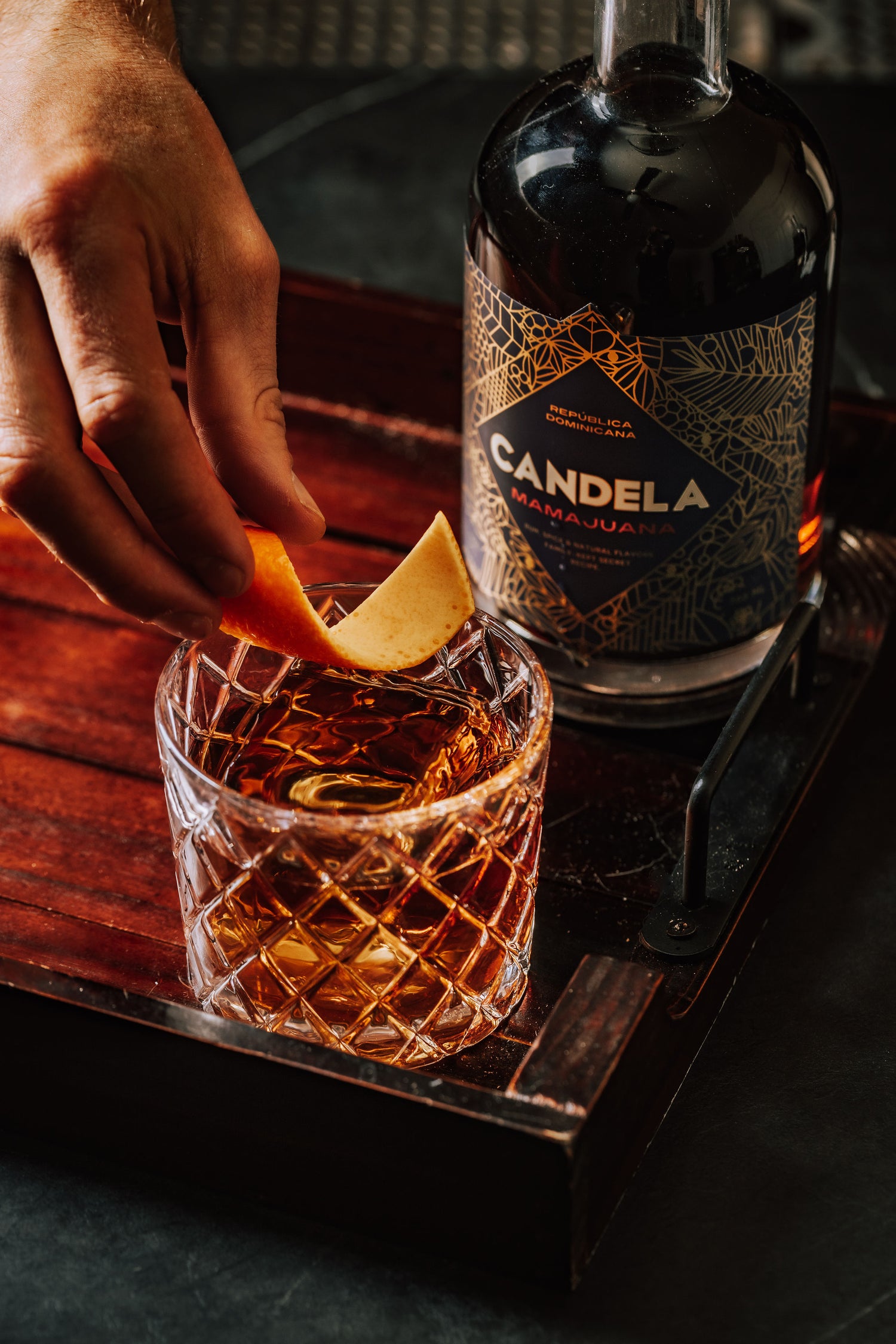 What does mamajuana taste like?
Mamajuana is an alcoholic drink that stands alone from many spirits on the market.
Fans often compare it to spiced rums, whiskeys, and bourbons found today. The comparisons, however, fall short to the delicious, complex taste of this unique liquor. You'll just have to try it yourself to see why. 😉
At its core, the drink is a smooth blend of rum, spices, and honey. Traditionally, it's made homemade, with every family coining their own recipe and passing it generation to generation. Each family recipe has it variations, with some opting to include red wine. Despite the differences, three ingredients remain constant: dark rum, special herbs and spices, and a touch of sweetener.
Dominicans have carried mama juana recipes down for generations, each claiming theirs the best mamajuana recipe. Regardless of differences, the foundation for what is in mamajuana remains consistent:
• Rum
• Select spices, tree bark and herbs
• Sweetener of choice
Concocting at home ranges from simple to scientific. Preparation has many possibilities, but many versions of the drink commonly include star anise, cloves, cinnamon, honey or molasses. The ingredients are steeped for almost a year until the final product is ready to be enjoyed.
Candela's secret recipe
Candela Mamajuana is ready to drink, and is made authentically in the Dominican Republic. We spent years with our Mixologist Master meticulously perfecting our recipe and sourcing the best ingredients before bringing it to market.
Unlike DIY mamajuana on Amazon or recipes on Youtube, our process is consistent and insures the smoothest product. Our recipe is simple: premium rum, natural spices, and fresh pressed sugar cane. All ingredients are sourced on the island for freshness and to support Dominican communities.
We carefully prepare each batch for 8 to 10 months in bourbon casks, adding layers to the unique tasting notes that at home bottles cannot achieve. Each production run is made in small batches, ensuring consistency in taste and alcohol content. Our signature bottle of mamajuana's alcohol percentage is 30% ABV, unlike at home recipes that vary in strength.
Shop Candela
How to drink mamajuana:
It's simple to enjoy. Here's how to try it: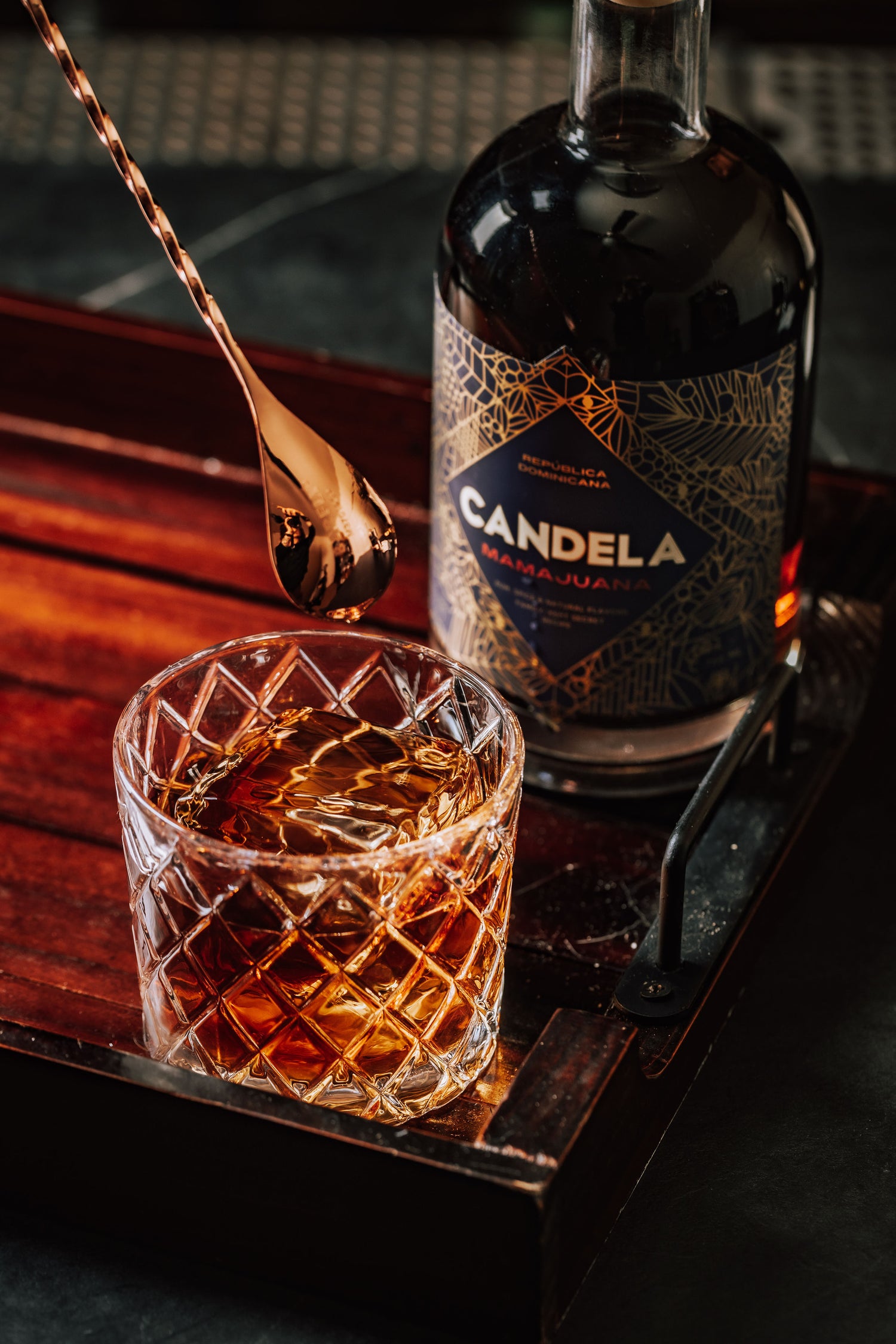 Enjoy on its own
Appreciate this legendary Dominican rum's full complexity. Try neat or on the rocks. It speaks for itself.
You do not need to refrigerate mamajuana, and many fans enjoy it chilled at room temperature.
Bringing Mamajuana to the US
Learn more about how to cherish this piece of Dominican culture in the United States.
Is mamajuana legal in the US?
Yes! Just like any other liquor you find on the shelf, this is 100% legal.
And for those who might be wondering, NO there is no marijuana in this either. While "mama juana" translates to "Mother Jane", it is not to be confused with "Mary Jane"! The names sound similar, but they are completely separate. Mama juana is simply recipe of spices, dark rum, and honey.
How much mamajuana can I bring back?
Alcohol at customs can be tricky, not to mention a headache when packing. Skip the frustration, and grab a Candela in the Punta Cana Airport in the duty free shop.
Short on luggage space? Order online and have it shipped right to your door. We deliver to 42 states and offer same day delivery with Instacart and DoorDash in select metros.
Can you buy mamajuana in the US?
Yes, mamajuana is for sale in the United States! Missing the mamajuana in Punta Cana? We've got you covered.
Bring the memories of the beaches and culture home, and order Candela online or find us at a store nearest you. Candela is found in the United State's leading retailers, including Costco, Total Wine, Erewhon, and more.